How to help children eat well and be healthy ?
13/09/2016
-
Ohana
-
0 Bình luận
One way to help your child eat well and help you worry less is to know what your job is and what your child's job is when it comes to eating. Some food experts call this the division of responsibility and is outlined below:

Your job is to offer nutritious food choices at meals and snack times. You decide the what, where, and when of eating.
Your child's job is to choose how much he or she will eat of the foods you serve. Your child decides how much or even whether to eat.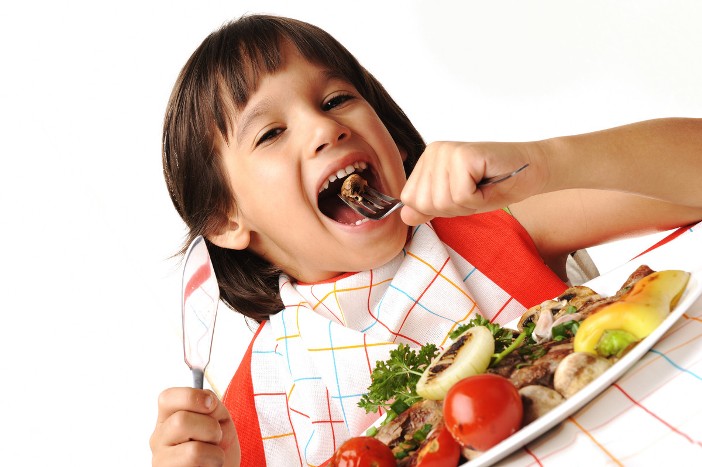 You can help support your child's healthy eating habits and physical activity level by:
Eating together as a family as often as possible. Keep family meals pleasant and positive.

Avoid making comments about the amount or type of food your child eats. Pressure to eat actually reduces children's acceptance of new or different foods.

Making healthy food choices for your family's meals. Children notice the choices you make and follow your example.

Taking a walk after dinner.

Taking your child for regular medical check-ups. You can use this time to discuss your child's growth rate, activity level, and eating habits with a doctor.

Be a good role model. Practice the eating and exercise habits you'd like your children to have. Your example is your child's most powerful learning tool.

Increase active time. Make physical activity a part of your family's daily life. Set limits on your child's daily TV and computer time to no more than 2 hours a day.

Eat breakfast. Having breakfast with your child can help start a lifelong healthy habit.

When your child is old enough, teach him or her about food preparation, cooking and food safety. While giving your child a role in decision making, remember that you have the final say in food planning.

Involve your child in cooking (again when they are old enough). Children enjoy helping out, and they learn easily with hands-on experience. They can also use other skills, such as math, when counting or measuring ingredients.
Call your doctor if:
Your child has a major change in appetite or weight. This could include eating too much or too little, or gaining or losing weight.

Eating issues have turned your family's mealtimes into a battleground.