How singing encourages language development
30/05/2016
-
Ohana
-
0 Bình luận
Singing encourages self-expression.
Singing encourages vocal imitation.
Singing gives a child verbal confidence and develops an eagerness to communicate.
Singing exercises the lips and tongue.
Singing helps children to speak more clearly and with greater ease.
Singing teaches grammar and vocabulary, as does the recitation of poetry.
Singing teaches phrasing.
Singing teaches storytelling (sequencing of events).
Singing teaches patterning, rhythm and rhyme.
Singing gives children tools of verbal communication.
Singing teaches children how to listen, how to enjoy listening and how to think while listening.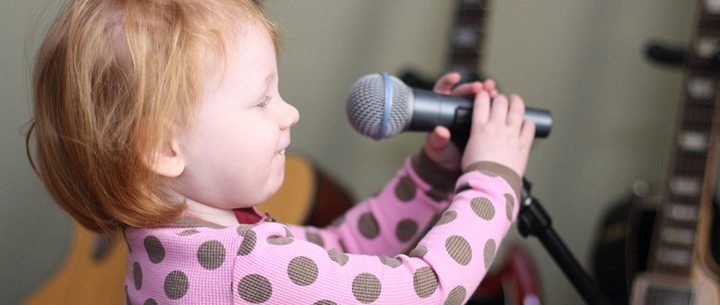 BRAIN DEVELOPMENT
Singing causes endorphins to flow, stimulating good feeling throughout the body and stimulating brain activity.
Singing encourages deep breathing, which brings more oxygen to the brain.
Singing requires the brain to work at many tasks simultaneously.
Singing strengthens memory.
Singing teaches opposites, such as fast and slow, loud and quiet, long and short, tension and release. Every good song carries some of these elements of contrast in it.
Singing and dancing teach the basic equation of space = energy x time (or distance = rate x time).
SINGING IS THE MOST IMPORTANT PRIMARY MUSICAL EXPERIENCE.
A song is something you can share, it doesn't wear out or get broken, you can take it anywhere and it doesn't cost a dime!
All children love to sing, but boys are often especially strong singers. Keep your boys connected to their singing voices because they will stop singing and playing instruments long before girls do and once they stop many of them NEVER start again. Singing is an essential tool to foster development and healing in children with any kind of special needs.
IF MUSIC CAN BRING JOY AND BEAUTY INTO OUR LIVES SO EASILY, WHY SHOULDN'T WE ALL SING?!